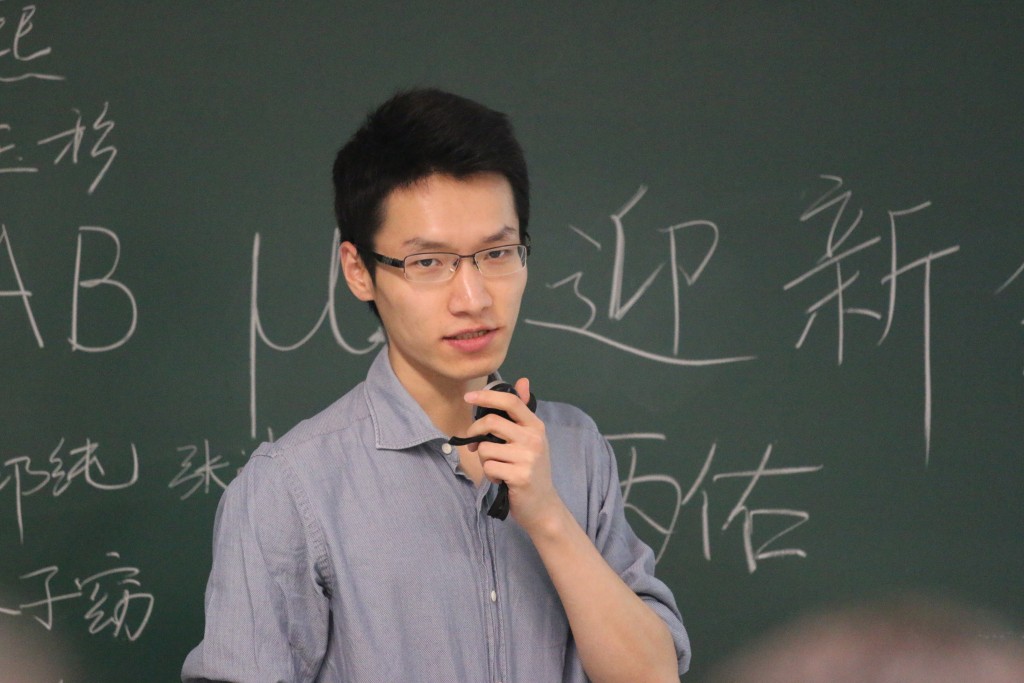 I am a Ph.D. candidate at IIIS, Tsinghua University. Hopefully I will graduate in July 2017.
I am also the founder of two student organizations at Tsinghua: Lab μ (student team of top engineers and designers at Tsinghua) and Club ε (neuroscience special interest group).
For more information please visit my website http://zmy.io
Welcome to contact me through email: mengyu.chou(at)gmail(dot)com
Education
2012-2017    Ph.D. (c). Institute for Interdisciplinary Information Sciences, Tsinghua University. (Advisors: Thomas Moscibroda, Dan Pei)
2008-2012    Bachelor's Degree. Department of Computer Science and Technology, Tsinghua University.
Research Interests
Network science, data science; Mobile internet, wireless networks; Measurements, analyses and predictions of large-scale human behaviors.
Publications
Awards and Certificates
Tsinghua – Baidu 1

st

-class Scholarship (2016)
1st Prize & Best Choice Award of Tsinghua 4th Innovation Contest (2015)
3rd Prize of Tsinghua 2nd Optimization & Innovation Contest (2013)
Progressive Innovation Prize in the 13th "Challenge Cup" National Contest of College Students' Extracurricular Scientific and Technological Work (2013)
Grand Prize in the 11th "Challenge Cup" National Contest of College Students' Extracurricular Scientific and Technological Work (2009)
Scholarship for Freshman, Tsinghua University (2008)
One of the 50 finalists of TopCoder 2008 Worldwide High School Tournament
1st place of TopCoder 2007 Sichuan Province College Tour
One of the 50 finalists of Baidu Astar Programming Contests 2007 & 2008
Gold Medal (3rd place) of China NOI (National Olympiad in Informatics) 2007
Certificates, verifications, completions of 44 online courses on Coursera, edX and Udacity (until July 2016)
Diplomas de Español como Lengua Extranjera (Diplomas of Spanish as a Foreign Language) A2
One of the 50 students of Tsinghua 4th Spark Class / Program for Talents on Academic and Technology Innovations (2010-2012)
Certificate of "Intel Cup" First Innovation and Venture Practice Summer Camp (2009)