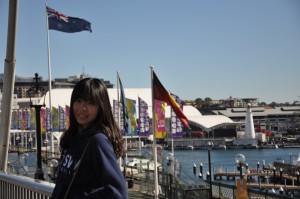 Undergraduate in Tsinghua University, Department of Electronic Engineering
Email: fmh12(at)mails.tsinghua.edu.cn
Tel: +86-18611180326
Brief Biograph:
I am a senior student in Tsinghua University, currently working as a research assistant with Prof. Dan Pei. My current interest lies in the application of  Machine Learning and cluster system over massive data analysis.
Previous Academic Work:
Minghan Fu, Ahmed Arafa, Sennur Ulukus, Wei Chen, Delay Minimal Policies in Energy Harvesting Broadcast Channels, accepted by ICC, IEEE, Oct. 2015
Paper
Current Academic Work:
Cake : A New Machine Learning and Data Mining Platform for Toolbox Integration and Experts Cooperation
For Detail Information, please check the project page.