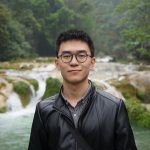 Department of Computer Science and Technology
Tsinghua University
East Main Building, Tsinghua University, Beijing, China, 100084
Email: minghuama (at) outlook.com
Education
09.2016 – now: Tsinghua University, a Ph.D. candidate in computer science advised by Prof.

Dan Pei

.  
09.2019 – 08.2020: Georgia Institute of Technology, visiting scholar in computer science advised by Prof. Jun (Jim) Xu.
I am also honored to collaborate with Prof. Shenglin Zhang (Naikai University) and Prof. Junjie Chen (Tianjin University).
Research Interests
AIOps (AI for IT Operations): data-driven reliability management in large-scale service systems. In particular, my Ph.D. work focuses on anomaly detection and root cause diagnosis in various scenarios of service systems.
Publications
Service Reliability Management:
WiFi Network Management:
* TH-CPL is the Recommended Conference and Journal List of Computer Science at Tsinghua University.
Research Experience
12.2018 – 09.2019: Research intern in Alibaba Cloud Database Department.
12.2016 – 04.2018: Research intern in Sogou TED (Technology and Engineering Department).
04.2015 – 12.2016: Team member of Enterprise WiFi Measurement.
Teaching Assistant
Selected Awards
Outstanding Graduate of Department of Computer Science and Technology 2021.
VMware Scholarship 2020 (Top 5% in the 

Institute 

of 

Computer 

Networks

).
Best Paper Award, the 29th International Symposium on Software Reliability Engineering (ISSRE 2018).
Best Paper Award, the 10th International Doctoral Forum (Shenzhen 2018).
Services